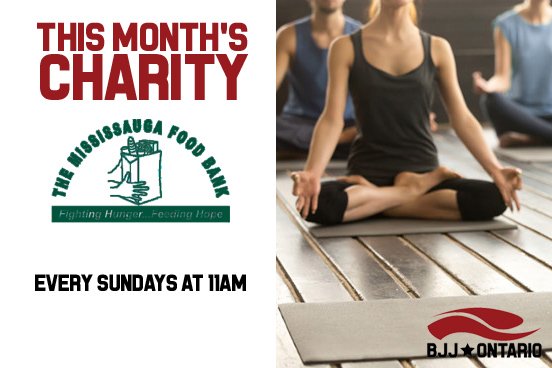 We are super excited to announce this month's charity ! The Mississauga Food Bank @themississaugafoodbank has been chosen for the months of November and December. We are counting on your support to make a difference ! Minimum Donations of $5 ! BOOK YOUR SPOT BELOW...
The month of October was dedicated to the Mississauga Women's shelter : Angela's Place Address: 45 Glenn Hawthorne Blvd, Mississauga, ON L5R 4J9 We managed to collect a total of $120 that will be donated to Angela's place, we would like to thank all the people that...
BOOK NOW Every Sunday at 11AM, we give back to the community by offering a $5 drop in yoga class. Every month the proceeds will be going to a different charity. Come and support ! ...
Feeling Stressed at work ? Come try out our new lunch classes ! Skip Lunch & Get Strong and Flexible ! Reduce your stress levels and increase your strength and flexibility with a Flow Yoga Lunch Class ! Flow Yoga is a dynamic  Yoga style with...
أعوذ بالله من الشيطان الرجيم We are now located at 2500 Meadowpine Blvd Unit 4 with a brand new facility designed to better serve and empower our community. Stay Tuned for the Grand Opening ! ...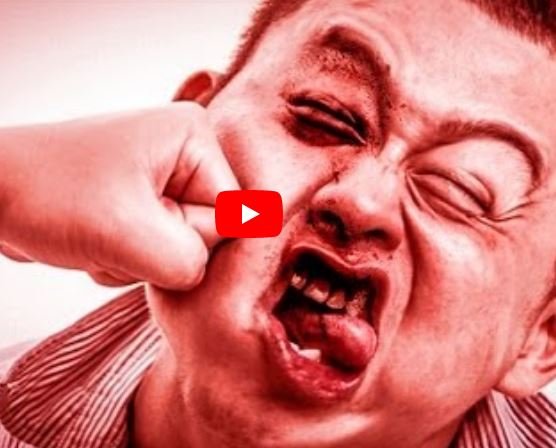 https://youtu.be/N7q3oSDXfsI Whatever you do , keep your distance or close the distance, range management is everything ! ...
Weapons or not , the fight will eventually end up on the ground. If you want to finish the fight quickly, you have to close the distance and control your opponent, best way to diffuse a chaotic situation.According to Hans Talhoffer who was a...
Needless to say, that knowledge = Power. This thief thought he was dealing with a weak individual when he got schooled with the quantum physics of Martial Arts. A trained individual can take on assailant that physically stronger as their lack of knowledge when it comes...
The officer here should have not engaged with intoxicated homeless people in the first place on his own, as you can see , it escalated quite quickly with a possibility of a casualty. BJJ is probably the most efficient 1 vs 1 system but when it...
BJJ didn't re-invent the wheel but it definitely re-engineered it....
Kosen Judo chokes series...
I have been working on a sequence from the back based on this simple bicep slicer attack - stay tuned for the sequence !...
Is brazilian jiu-jitsu the most efficient martial arts? yes and no. The gracies have paved the way in proving that it is the most efficient against other styles and there is no point today in trying to prove if it beats karate, Tkd , boxing or...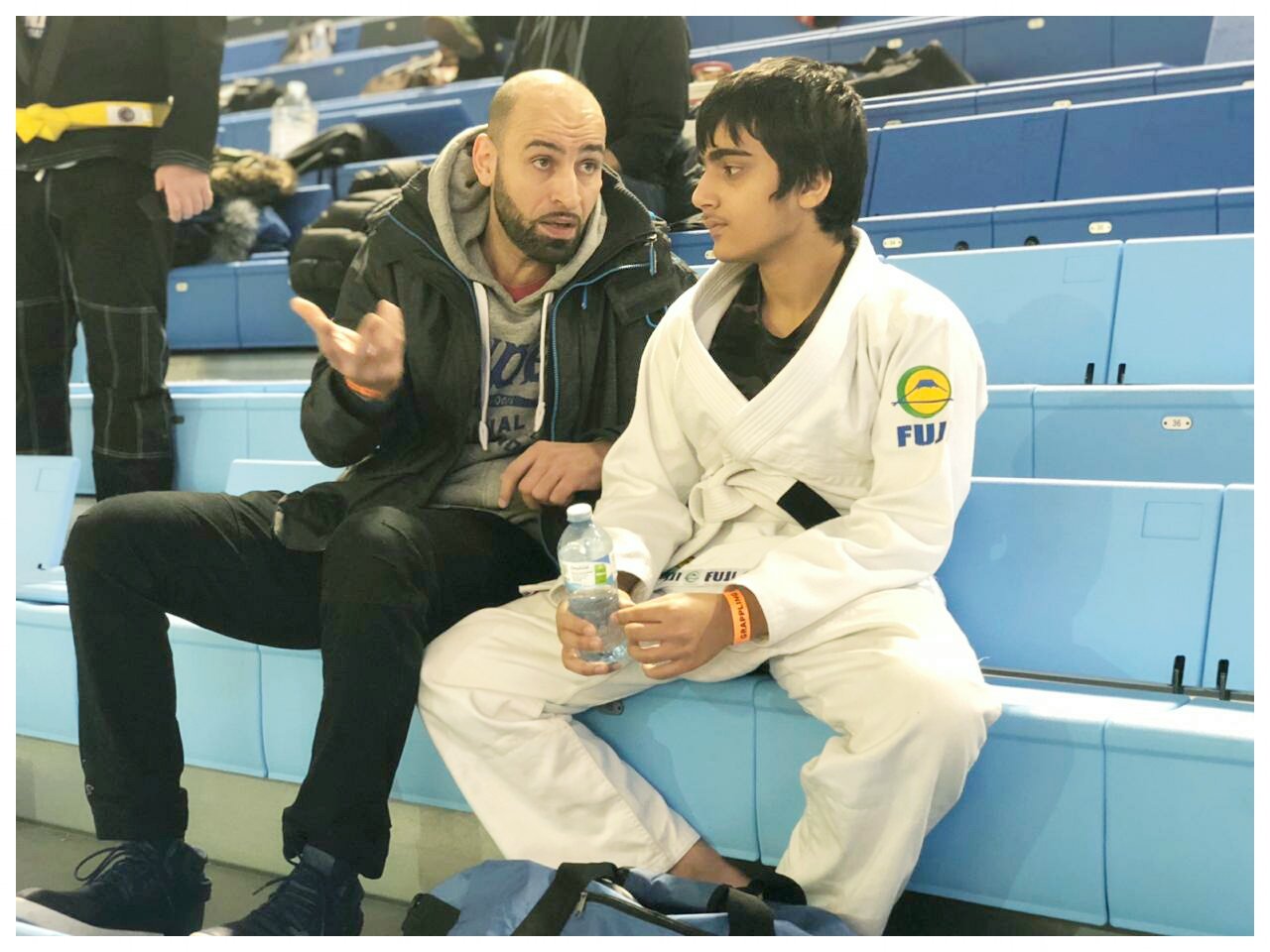 The technical and physical talent is a very important aspect in competitive sports but the mental aspect takes 90% percent of the final result. The Ability to control your emotions , listening to instructions and applying them is the real talent. Congrats to Ahmed for...