Is brazilian jiu-jitsu the most efficient martial arts? yes and no. The gracies have paved the way in proving that it is the most efficient against other styles and there is no point today in trying to prove if it beats karate, Tkd , boxing or...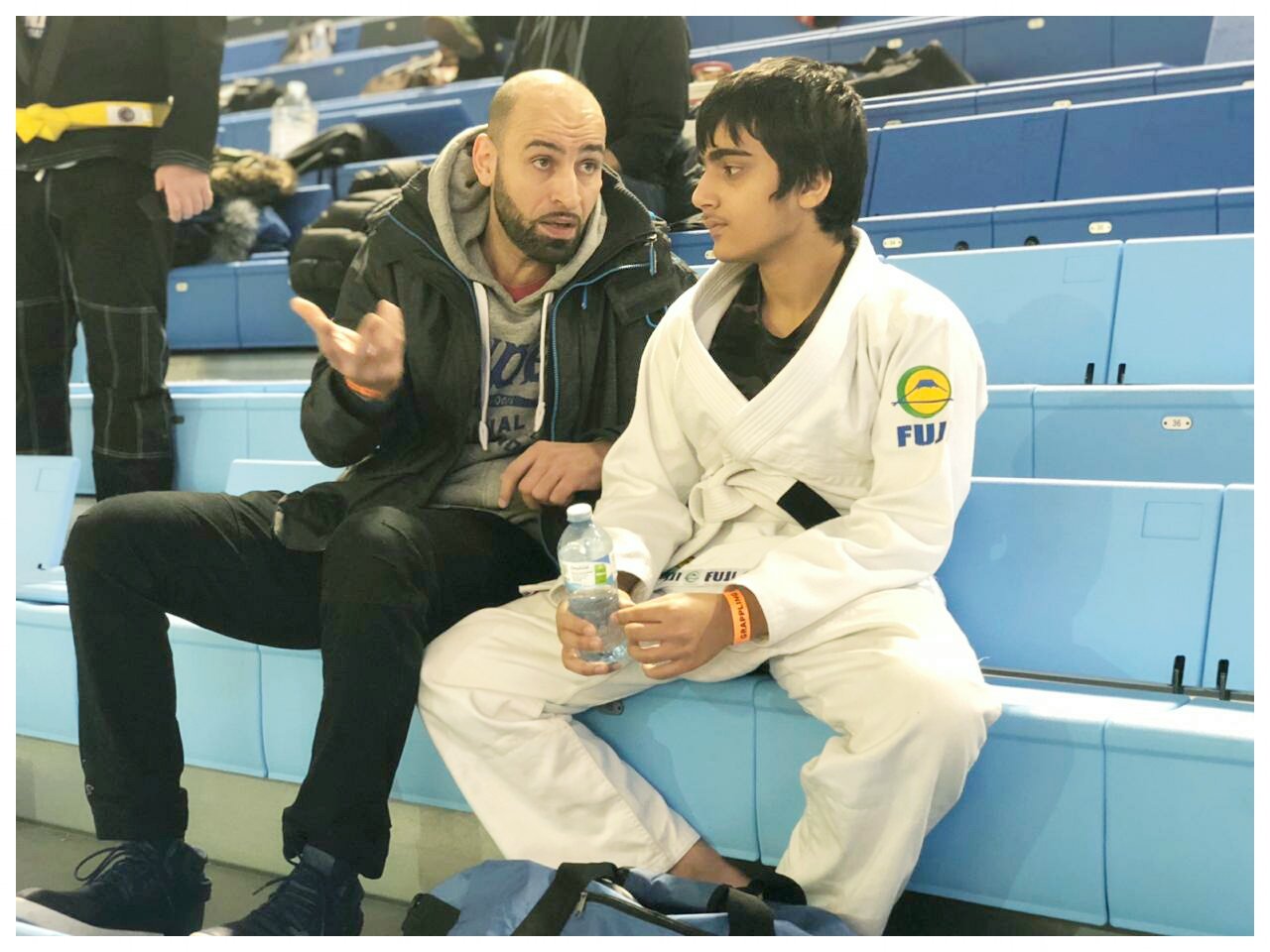 The technical and physical talent is a very important aspect in competitive sports but the mental aspect takes 90% percent of the final result. The Ability to control your emotions , listening to instructions and applying them is the real talent. Congrats to Ahmed for...
Great Event again with @GrapplingIndustries ! I wish there were more per year ! we had 11 competitors who some were competing for the first time. Ildi with the bronze Gold For Lee ...
This guy is making a mockery out of martial arts, how can people participate in such lie ! People keep your children away from fake martial arts and stick to the efficient styles !...
Our Comp Gear Coming Soon !...
Time Flies , its been already 3 months we have started our after school program and the boys are already getting their first stripe! we have an amazing group of dedicated students , congrats to all !...
Thank you to all the attendees for the support ! We had an amazing time teaching you Brazilian jiu-jitsu inspired self defense and we hope that what you have learned will be beneficial to you and your families. Special thanks to our sponsors Hero Burger Derry/Mclaughlin...
Join us on October 20th at 12pm for a Charity event in aid of Breast Cancer #beacancerwarrior Net proceeds will be donated to The Breast Cancer Society of Canada Location : Bjj Ontario - 6610 Turner Valley Rd. Mississauga, L5N 2P1 Schedule : Arrival 12PM- Self Defence Demo...
A lot of people want to start Brazilian Jiu-jitsu but the apprehension to something that is unknown is stopping them. Reality is that at BJJ Ontario, we pride ourselves in cultivating a an amazing culture where everyone feels welcome. The vibe is our priority and we...
What an amazing group of kids for this after school program 2018 !  1 hour of Jiu-Jitsu and 1 hour of Mixed Striking....
Back to School 2018 has finally arrived ! Are you ready for a new activity for your kids ? Its not too late ! Check out our new after school programs ! Learn More ...
Father and son , Karl and Damian are drilling here the russian tie counter. ...
This concept position allows different paths and finalization....
At BJJ Mississauga, home to a brand new kids after school program . Francis is demonstrating a lasso guard concept....